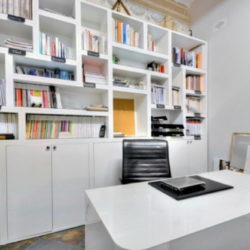 If you are looking to take your business to the next level, then you may need to invest in a good quality custom office.
A custom office should provide you with everything you need in an office, from stationery storage to the perfect chair for your desk.
This is the place where you will be spending most of your working time, so it makes sense that your office space should be comfortable and functional.
Your office is an extension of your business and it should project a professional image for your brand.
The Perfect Flexi Custom Office For The Professionals
Busy people know how to delegate. When you are busy running your business you hardly have time to design the ideal office for your specific needs.
There is a lot to do and all those trades people to organise.
The ideal solution is to contact the professionals who have the experience and expertise in designing and building custom offices in perth.
You can delegate the responsibility to the professional to create your perfect office.
You can Rely On Flexi Custom Office Design
Here at Flexi Perth, our home office design specialists will create and install your new office in very short time.
You will benefit from our experience and all that we have learned from designing custom work spaces for discerning Perth customers since the turn of the century.
We will come to your place of business and take accurate measurements of the area that is to be your customised office.
Our team will discuss every detail with you, making sure that we understand exactly what you want, need and expect from your office.
We offer innovative office furniture and storage solutions that will optimise the available space in your new office. We address the convenience and work safe issues of your office layout including lighting and ventilation.
It is so easy for you. All you have to do after you have chosen your the new office design is to go about your usual routine.
When you love the design that we have created, get an immediate, on the spot quote.
We understand that our customers are very busy people. We care about your time and appreciate that your work space can't wait forever.
That is why we will give you:
1.On the spot design with a completed quote on the day
2.Timeframe for production
3. Date for installation
Speak to one of our industry experienced designers to find out how we can create a custom office design that exceeds your expectations and will be delivered on time and on budget.
Phone us today on (08) 9301 4200 to arrange your free design consultation.
April 10, 2017