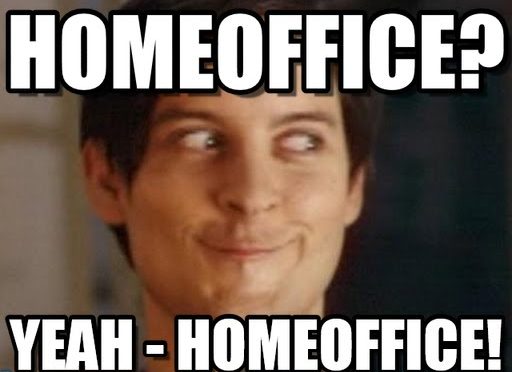 A Separate Home Office In Perth
A separate home office in Perth is essential when you work from home. You know how difficult it is to work around everyone in the home on a regular school day, but now the holidays are here, it is chaos. Screaming kids, barking dogs, someone wanting you to drive them somewhere.
Just imagine how much better it would be at home to have your own home office in Perth with a door that you can close (and lock if necessary!). You can put up the Do Not Disturb Sign, most important is that the family can not see you.
So let's look at two of the benefits of having your own custom designed, home office in Perth.
Separate Work From Your Home Life
When you are using the kitchen or family room as an office, you are too accessible to everyone. Kids in particular, as well as partners, tend to forget that you are actually working and keep interrupting you all day long.
You need office storage space for your office paper work and files, as well. You need to be in a designated office with plenty of office storage and suitable office furniture.
A separate home office in Perth, gives a clear signal to your family that you are in work mode at your office and not to disturb you unless the house is on fire!
Of course, you will most probably still have interruptions, but when you are in your office, this sends up a red flag to everyone that you are off-limits for the next 4, 6 or 8 hours.
Everything Is Organised
With a custom designed home office in Perth, you can plan your office layout exactly the way you want it, with plenty of office storage space.
You will be able to have all your stationary and files kept neatly away in filing cabinets and draws,  If you want a stand-up computer workstation in your office, then that is exactly what we will design for you. Flexi are the people to contact for all your design, build and furniture needs in your new home office in Perth.
There is an endless choice of finishes you can also select for your new home office in Perth, from laminated computer desks to beautiful handcrafted pieces of office furniture. It all depends on the amount of space you have available, your style and your budget.
So if you are ready to take control of your work life at home and design the perfect home office in Perth, contact Flexi Home Offices on 08 9301 4200 and we will arrange a time for a home visit.
October 6, 2016