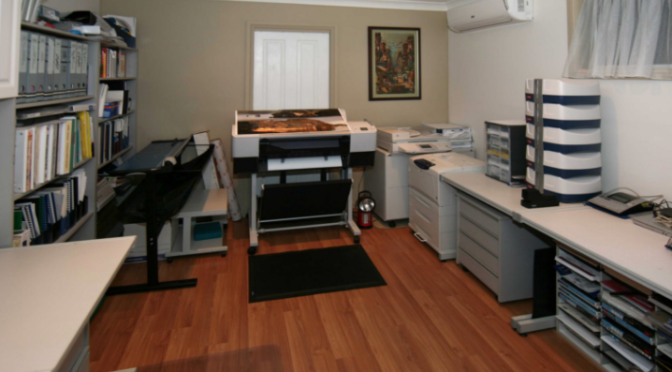 From Garage To home Office
Many of us have plenty of creative home office ideas, but we lack the space in our home for a separate home office space. The solution is to convert the garage into your home office, because this will give you the working room you need with a separate entrance for your customers or deliveries.
Of course, this will only work if you have an additional area for parking the family car, but many of us already have a carport as well as a garage. However, if you don't have a carport and still use the garage for parking, then erecting a carport is cheaper than building an extension or a separate home office in the garden.
Home Office Ideas
Many home office ideas, focus on converting a guest room into a home office, but whilst this might be cheaper than converting a garage, this doesn't always work well with the family because of all of the interruptions of people coming and going in the house.
With a garage conversion however, you can have an office at home right at the front of the house, which is easily accessible and keeps everyone away from your private home. You won't have people walking through your living areas in the house anymore to get to the office at the back of the house or walking all the way around the house to enter through the back door.
The Separate Office
A separate office at home is one of the best home office design ideas for your business, as it looks professional, gives you your own private office space at home and keeps your work and family life separate.
A professional home office: When customers approach your home and they can see the office immediately, this gives a very good first impression of your business. It also makes customers feel comfortable, because they don't have to navigate their way through or around your home to find the office.
Private working space: When you need to focus on your business ideas in your office at home, you want to be able to do so in peace and quiet without the kids running through the room, the telephone ringing all the time and the TV blaring away. The best home office ideas always focus on giving you your own designated room, private office space for your business at home.
Keep family and work separate: With a home office you can never completely separate your home and work life, but it is the next best solution to having to commute every day. A separate entrance to your office at home however, gives you the ability to walk to work in your office in the morning and then close the door at the end of the day and enter your home. This separation of work in the office and family life is one of the most important home office ideas you can take on board when you are designing your new office.
For the very best home office ideas in Perth, call us at Flexi Offices on 08 9301 4200 or complete our online enquiry form.
August 2, 2016