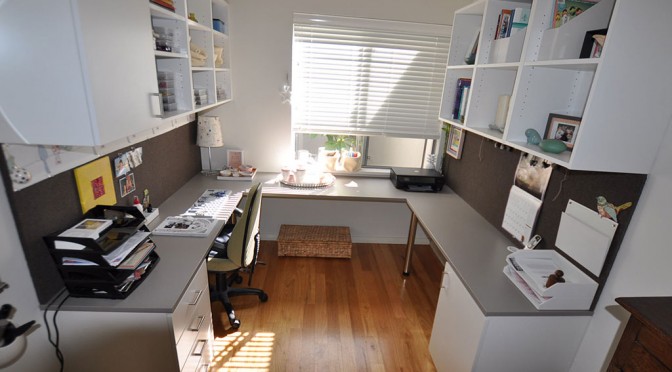 Many people who are semi-retired need a functional home office in Perth. Let's face it – just because you are semi-retired, doesn't mean that you don't work as hard now as you did when you were on the go full-time.
A home office makes a lot of sense when you are still running your business from home, even if it is part-time. We all need office storage, somewhere to keep all of our bills and invoices, books, computers, printers and fax machines. It's no fun when you don't have a dedicated Perth home office, because everything tends to become all jumbled up and moved around all the time.
Without an office and office storage , there is nowhere to keep everything in an orderly fashion and when family and friends visit, you have to pack everything up and stack it neatly so it doesn't become lost. How much nicer would it be to just shut the door on your Perth home office and leave everything as it is, until you can safely return when your visitors have left?
Options For Your Perth Home Office?
At Flexi Home Offices in Perth we can design and build anything you want for your office  and office storage space. We will visit your home and take a look at your available office storage space and come up with an office design that perfectly suits your needs. The two factors that are always important in a home office are the desk space and office storage, so we can focus on these first and then add in whatever else you might need in your office.
If your budget is limited, that's not a problem because we can still customise your office space to suit your requirements. A lot of the costs in designing a Perth home office are in the types of finishes you want, so if you want high end finishes and a mahogany desk for example, then these will cost you more than the basic finishes.
We have been designing and creating offices for many years and we know how to design a home office that will give you the private space you need, be comfortable to work in and is also functional, practical and looks great.
So if you are fed up of not having your own dedicated home office and having to pack all of your computer and office paraphernalia up every time people visit – maybe it's time to do something about it?
To discuss the details of your customised home office in Perth, call Flexi Home Offices on 08 9301 4200 or complete our online enquiry form and we will arrange a time for a home visit.
January 21, 2016