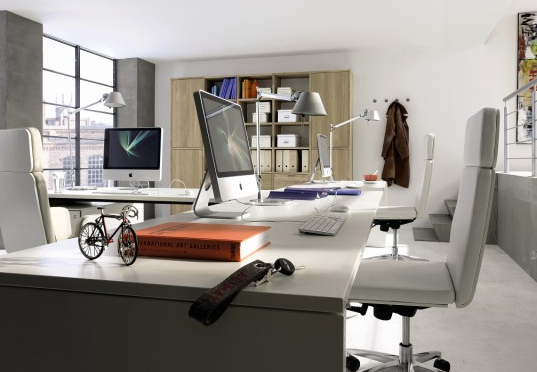 The Home Office Now A must
There are lots of great office designs available in magazines and in display centres, because more and more people are realising the benefit of having a designated office at home.
People who run their own business from home, part-time or full-time, are the obvious proponents of good home office designs. However, many families are now realising that a room set aside as a combination home office and study is the ideal way to keep their home organised.
With so many of us having our own desktop computers, laptops, iPads and gaming computers, along with all of the paraphernalia that goes along with this equipment, keeping it all tidy and out of sight is important. Most families want to have their family rooms and bedrooms free of computer equipment, which makes a home office/study the perfect solution.
Tips On Optimising Your Office Designs
With so many conflicting ideas for your new office, the best solution is to write a list of all the non-negotiables for your space. When you do this, you remove the non-essential designs from your mind and focus in on what you really need.
So if you need multiple work stations so everyone in your family can have their own computer space, then this might be at the top of your list. On the other hand, you might want a home office for your business with one large desk, filing cabinets and open shelving to display your products.
Home Office Experts
Home office designs can also include comfortable seating for clients, a large table for assembling your products, a gift wrapping station or lots of open wall space to display your products. There are so many different uses for this useful room in the home and everyone has different needs, which is why bringing in the experts is so important.
At Flexi Offices, we can take a look at all of your office designs and once we understand your non-negotiables, we can design you an office that will be perfect for your requirements and your budget.
Once we have the layout organised, then it is up to you to decide whether you want high-end finishes in your office or you want to conserve your budget. Since we design and manufacture all of your office furniture, whatever your budget, you can be sure that your office will perfectly suit your home's decor, even if your budget is limited.
So if your head is filled with lots of home office designs why not give us a call at Flexi offices and we will help you to decide the best layout for your new home office. You are welcome to call us at Flexi Offices on 08 9301 4200 or complete our online enquiry form.
June 22, 2016