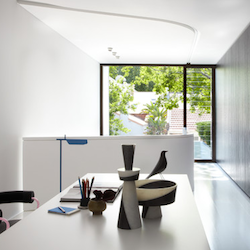 Many Perth business owners work from a home office nowadays.  It is a growing trend in Perth and the rest of Australia that is likely to increase. Many Perth homeowners spend more waking hours in their home office than any other room in the house.  Therefore getting the home office right is critical to productivity and business success.  Not only does a home office need to be functional, it should also look great as it is a reflection of the business.
Designing a functional home office in Perth
Working from home can certainly come with its challenges, so designing and creating a functional workspace goes a long way towards increasing productivity and reducing distractions.   
One of the most important steps in designing a functional home office is choosing the right space in the house.

 

While a spare room is an ideal space for a home office, not all Perth homeowners have the luxury of a spare bedroom. A home office can be created in any space that works well for the homeowner.

 

It may be as simple as a nook in the living room or a home office in the hallway.
Keeping the home office well organised is an important part of creating a functional and productive home office.

 

Too often the home office becomes the dumping spot for things that don't have anywhere to go. Clutter can quickly pile up, creating a messy workspace that does not encourage productivity. There are a number of organisational solutions that can be included in the design of a home office, including things like filing cabinets and paper trays.
Lighting is a really important consideration when creating a new home office. Ideally, it is best to have plenty of natural light in the home office.

 

A well-lit space not only lifts your mood, it also assists productivity.
The home office desk is probably the centrepiece of any home office.

 

When designing a home office in Perth, the desk needs some careful consideration.

 

The desk in a home office should be simple in design and large enough to provide plenty of workspaces.
Designing an attractive home office in Perth
Perth homeowners that run their business from home need to ensure their home office looks attractive and professional.  After all, the home office is a representation of the business.  In addition, an attractive home office keeps people creative and productive.
Flexi Home Offices Perth
Flexi Home Offices in Perth have been designing beautifully functional home offices in Perth for many years.  They can transform any space in the home into a home office that looks amazing!  The friendly team at Flexi Home Offices really listen to their customers and their business needs.  They combine their customer's needs with their extensive knowledge and experience to create the perfect Home Office!
June 11, 2018