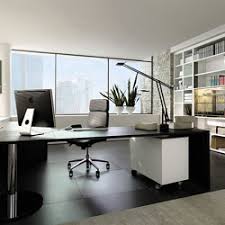 Get the most out of your business with a slick custom office in Perth that will streamline the daily running of your business and add "success" to your brand.
There is no need to put up with an outdated office space that is crowded with bulky furniture, lacking in adequate private file storage and troublesome power cords running across the middle of the floor, when you can very easily invest in a custom office that is well set out and perfect for your particular needs.
Flexi custom offices are the ideal solution to revamping and organising your work area in Perth Western Australia, optimising every little corner of room, making sure that everything in your office is designed to service your needs in a functional and practical manner.
A Flexi Custom Office Is A Smart Investment
When you have a custom office designed for your specific business requirements, you will be able to streamline the running of your business, saving you valuable time and money, as well as providing you with a work space that is very comfortable to spend many hours working in.
Therefore a custom designed office is a very smart business investment, and as such you will be wise to chat to the experts in Perth, who have years of experience in office design, manufacture and installation.
When dealing with professional craftspeople at Flexi in Perth, you can expect your custom office to be of a premium standard with quality finishes and fittings. Your expectations will be exceeded and more, as the team at Flexi are well known for their outstanding customer service both before and after the completion of your project.
When you choose to a Flexi custom built office and office furniture, you can expect office solutions such as:
Electrical equipment close to the power outlets to avoid tripping over extension cords that are laying across the floor.
An office desk near to the window to make use of natural light and ventilation.
An adjustable ergonomic office office chair that will fit you, keeping your posture in check to avoid an aching back.
A separate area for client business meetings.
Discreet cabinets that hide a bar fridge and tea/ coffee making facilities.
A separate area for videos and projector images is a must for those executive meetings or training sessions.
Ample, appropriate office storage furniture for your office equipment and client files.
Full height shelving with lockable cupboards.
Lockable filing cabinets.
Flexi have been designing work spaces for discerning customers in Perth, Western Australia, since the turn of the century.
Their on site visit to your place of business, allows them to take accurate measurements of the area that is to be your customised office.
For more information please contact Flexi Custom Offices on 08 9301 4200.
April 17, 2018