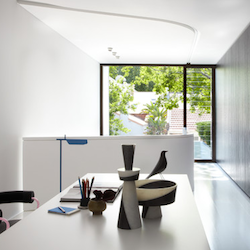 Over the past few years, a Perth home office has become increasingly popular and important to many home owners, you can see how quickly our lives and priorities have changed.
A few years ago, a Perth home office wasn't on our wish list. Mainly because most people left their homes to go to work. Today however, there is an increasing number of home owners who are realising that lifestyle and quality of life are more important. People are now changing the way they work and their priorities, they either start their own home based business or work remotely in a home office for an employer.
These lifestyle changes require a professional home office space in Perth, as this is still your place of work and you need the right type of work environment to help you focus.
Home Office Location
1. When you work on the kitchen bench or with a laptop on your knee in the living room is not the best location for your home office. You need a lockable home office space, where you can be left alone in peace and quiet to work.
The best home office space to work from in your Perth residence is close to the front entrance of your home. This will allow your clients or customers to come into your home office without moving through the rest of your home. At the same time you keep your home living space private.
2. The next best location is at the back of your home, if there is another entrance at the rear that doesn't involve clients walking through your house.
3. You can erect a separate building or granny flat in their back yard to be used as a home office.
4. The conversion of the garage into a home office if there is alternate parking.
Any room that can be easily converted into your home office is suitable if you do not have customers or clients coming to see you. Importantly you really want the home office to have a door that can be closed to reduce noise levels and keep little fingers from tampering or drawing all over your business documents.
When completed and organised, you can settle down in your home office and enjoy your perfect lifestyle. No more travelling to work, and now you can spend more quality time at home with your loved ones.
For more information on our Perth home office designs, call Flexi Home Offices on 08 9301 4200 or complete our online enquiry form.
December 20, 2016