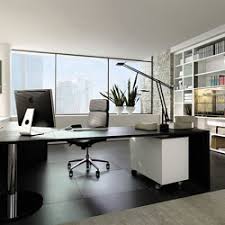 With more Perth people working at home, home offices are no longer a luxury but a necessity. In Perth alone, there are thousands of people that either work from home or run a small business from home. Therefore adding a home office to your Perth home can increase its value and make it more attractive to potential buyers!
Benefits of working from home
Many people in Perth dream of working from home in their very own home office….. There are so many benefits to working from home, including better work-life balance and being there for the family. No early morning wake-ups or fighting traffic on the way to work. With 24/7 connectivity, it has never been more possible for people in Perth to work from home!
The importance of a home office
There are a number of people in Perth that run a business from home. Many people that don't work at home also need a home office so they can take unfinished work home. Or some people are out on the field working and need their partner working in the home office managing the books or making appointments. With the increasing trend to work from home, adding a home office to a home can actually increase its value!
Adding a home office is easy with Flexi Offices
Flexi Offices in Perth understand the importance of having the right home office in a home. A well-considered home office design will:
Compliment the way people work
Support people needs
Be intuitive in design and layout
Be appealing to look at and spend time in
De-clutter the workspace
Compliment the rest of the home while still giving the sense of separation between 'home' and 'work'
The team at Flexi have decades of experience designing, building and installing home offices in Perth homes. Flexi Home Offices can have a new home office installed, complete with chair, desk and shelves in just 3 simple steps.
Contact our team today on (08) 9301 4200 and make an appointment.
Meet with one of our designers in the comfort of your own house.
Watch your design ideas come to life before your eyes then confirm the design and book a day for installation.
Adding a home office to a Perth Home has many advantages. Not only does it provide a great workspace, it can also increase the value of a Perth Home. Flexi Home Offices in Perth can make it easy by taking care of all the hard work. Contact them today at ph 08 9301 4200
May 24, 2018