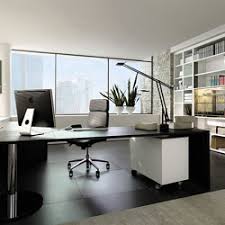 One of the best advantages of having a custom office in Perth, is that you can have every aspect custom made to suit the purpose you use your office for.
Gone are the days when a desk, chair, filing cabinet and water cooler were a must. These days business operators are fine tuning their work space to optimise and streamline their business activities.
For example if your work involves interviews with people, a well equipped office would offer a clean space with comfortable seating, good lighting, adequate ventilation and easy to reach water.
Another business owner may have customers coming to the office to place or pick up orders. Therefore a service desk or counter, full height shelving and display cabinets might be needed.
Another business may involve several people working together in one large area.
This situation may call for the installation of office screening to separate and designate different work stations.
It does not matter whether your business is a large corporate concern or a small home run business, the right office set up will give you better productivity for your day's work.
Flexi Custom Office Design In Perth.
If you want your business to flourish, you need to invest wisely in a great work space, specifically designed to suit your particular business requirements.
Why Choose Flexi?
Your custom office delivered on time and on budget
When you love the design the team have created, get an immediate, on the spot quote
Flexi understand that their customers are busy people
They care about your time and appreciate that your work space can't wait forever
That is why Flexi will give you:
On the spot design with a completed quote on the day
Timeframe for production
Date for installation
Most business operators are very busy and time poor, that is why a smart operator will engage the team at Flexi Custom Office design to come to their place of business, for a custom office fit out consultation, measure and quote.
Find out how the team at Flexi can bring your vision to life with a custom office design second to none.
Their state-of-the-art 3D design software will help them create your unique work space right in front of your eyes.
It is the experience, services and extensive industry knowledge of their designers that makes a Flexi office a space of beauty and success.
Contact Flexi on (08) 9301 4200 and find out why.
October 12, 2018