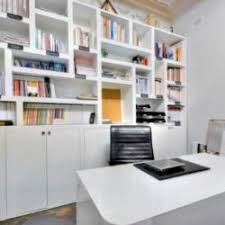 Most homes in Western Australia have a home office of some description.
Apart from an ideal space to pay household accounts and keep important documents safe, it is now a lifestyle choice if you decide to work from home.
Working from your residence and running your household accounts in a smart organised manner is dependant on having a dedicated workplace with adequate storage for your work paraphernalia as well as practical storage furniture and lockable filing cabinets to keep valuable documentation, personal papers, birth certificates, passports etc secure.
Everyone has bills to pay and accounts to keep on top of, and when tax time comes around every year you need to be able to find all of your statements and receipts easily. For those of you who are organised, it will make things so much quicker and easier to get your tax returns sorted.
The home office is the perfect place for all important documentation, receipts and personal papers to be filed and stored for future reference.
Today, the shoebox or the expanding file on the top shelf in your wardrobe is not suitable.

Flexi Custom Home Offices In Perth
If you are wondering where you would actually set up an office at home, it is a lot easier than you think.
One solution is to re purpose the spare bedroom or maybe you are not really using the theatre room at the front of the house.
If you live in a smaller home, you can have a custom built Flexi home office which can be closed and locked to become an awesome statement piece of furniture, all you need is a wall area the size of a standard linen cupboard.
The team from Flexi have been solving home office storage challenges for customers in WA for many years, enjoying an outstanding reputation for quality workmanship and exceptional customer service.
There are many reasons to choose Flexi to create your new home office solution, some of these reasons include:
The team from Flexi will come to your home for personal consultation
Taking the time to understand your needs without disruption
To illustrate design ideas that could resolve your most difficult storage challenges
Accurately measure the space for you
Create a 3D computer model of your new storage solution design on the spot
Provide you with an instant quote
Their customer service process provides you with a clear outline for your offices installation from start to finish, providing you with a fixed completion date. Flexi deliver your project on time and on budget.
Make it easy on yourself, contact the team at Flexi Home Offices in Perth on (08) 9301 4200 and speak to one of the team about a free home visit to look at your options for a very smart home office.
December 21, 2018