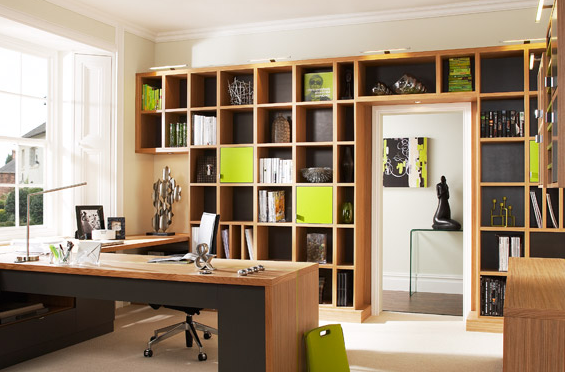 There are some very practical reasons for you to invest in a multi functional office or utility room designed and created by Home Office Perth.
There were times not so long ago, when the kitchen fridge was the drop off point for most of our paper bills that came by post. This seemed to work for some folks, though it was very untidy and prone to mishap if the fridge magnet could no longer support the weight of the paper, or in some cases, a bill could be covered up by school children displaying their latest artwork on the fridge.
Managing the finances at home is much easier if you have a designated office area for this purpose, and here at Flexi Home Office Perth, we specialise in creating the perfect home office setup to suit the individual needs of each household.
Some of us may be able to manage easily with a small study nook or a desk set up in the corner of the family room, however most of us need a separate room that we can have a desk with the computer, fax, printer and scanner and some storage with lockable drawers.
When you have all your paperwork in one area and you are able to locate any document at a given time, your life is so much easier, especially at that time of the year when we need to get all our paperwork ready for the accountant to prepare our tax returns.
Multi Purpose Home Office Perth
The home office that is set up well, will be useful for all members of the household, as it can also serve as a study for students who need somewhere quiet to do their homework, a private room for business phone calls, or a library where mum can sneak off to read her fave magazine or play Sudoku.
The multi purpose home office is also a great place to keep all those sentimental items that you may not necessarily want to display to non family visitors, such as photo albums, trophies, departed pets ashes in the urn, family portraits that have seen better days but too precious to throw out, and so on.
If you are ready to get some order into your paperwork chaos, call us here at Flexi Home Offices in Perth on 08 9301 4200, our highly trained and friendly staff will help set up a free home visit to discuss your needs and ideas for a smart, practical solution for your home office requirements.
Every household is different and therefore we understand that it is important to establish what features and particular storage ideas will best meet your needs.
October 25, 2017