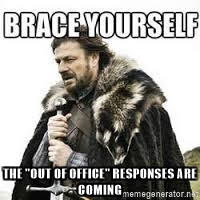 Convert Your Hobby To Business With A Home Office In Perth
After retirement a lot of people find they become bored and want to do something useful with their lives and maybe pick up a few extra dollars to sweeten their lifestyle.
Sometimes those folks who have a passion or hobby that can be grown into a small business Have actually become very successful, and therefore need to have a dedicated home office to run it from.
The Dedicated Home Office Perth
Whether customers are turning up at your home or not, when you are working from your residence you need to have a dedicated home office.
Multi-Tasking Home Offices in Perth
If you do not have an entire room to dedicate to your project, you could set up a small home office area in a corner of your family/living room or in a guest room. The better option of course is to convert one of your spare rooms as your new home office.
This is a sensible way to create your own private office space. If later on you grow to a point where you may want to expand your area and move to a commercial office, your home office can easily be repurposed for family use.The space that you create will never be wasted.
Benefits Of Flexi Home Offices Perth
Having the room to work on your hobby in peace and quiet. The dedicated Perth home office gives you the room for your computer equipment and office paperwork necessary for the success of your project.
At Flexi Offices we have lots of office design ideas that will help you create the ideal working space.
Flexi home offices are very affordable and are all custom made for our customers. You will have a high quality home office designed specifically to suit your needs and your budget.
Do yourself a favour and visit one of our showrooms where you can see and feel the quality of our product. The friendly and helpful staff will be happy to discuss your ideas for your project.
Our showrooms in Myaree and Joondalup are designed to let you do just that.
Admire the:
1.Soft closing doors and drawers as standard
2.Innovative office design ideas
3.Cleverly considered office storage and cable ideas
4.Ergonomic, efficient and well designed work and study areas
5.Vast choice of styles, designs and colours
6.Beautifully functional office design
7.Professional finish that will impress
So if you are ready to take your hobby to the next level,
call us on 08 9301 4200 or complete our online enquiry form and we will design the perfect home office in Perth for your business.
December 8, 2016