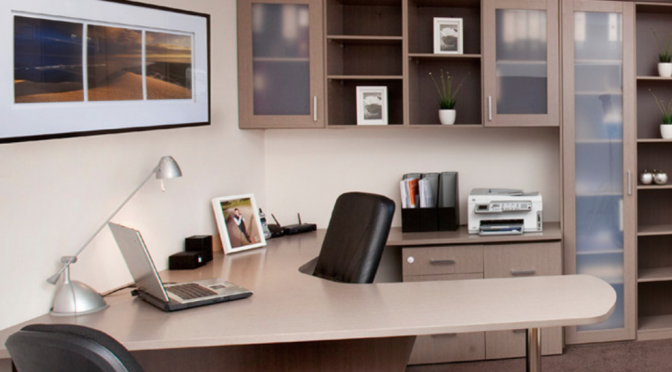 A custom office  design is the solution for the professional who works from home.
For those people who choose to run their business from their residences, it is very important that the space they work in is not only comfortable but functional, practical and hazard free at the same time.
Getting the design of their offices right is critical to productivity and success.
If you are thinking about ways to improve your profile then you need to look at your workplace.
Your office presents you and your business to the world. Therefore, it needs to be both functional and beautiful – supporting your brand.
 Free  Custom Office Design Consultation
If you are wanting to take your business to the next step, then you need to make sure that your office tells your clients that you are professional and successful.
Everybody wants to deal with successful people.
It is a smart decision to invest in your place of work. Your work space needs to be set up to allow you to move about your office space without tripping over cords or boxes of files.
Your work space needs to have smart, functional storage solutions so that everything you need to use during the course of your work day is within easy reach.
Your clients need to feel comfortable when they are with you in your office.
If you look professional in your work area, your clients will feel confident in dealing with you and treat you accordingly.
As a professional, you need to look the part and promote your image to those who would be prospective clients.
 Invest In Your Image
If your work space looks a little like it was a rumpus room where the cat sleeps, it is time for a makeover.
Flexi have been designing, crafting and installing offices and furniture in WA for years.
They are the experts and their customers continue to return for further business because of their excellent product and customer service.
The team from Flexi will come to your home and sit with you, looking at the area that will be your new office. Here you can discuss your needs and share ideas with the team on how to get the most out of the space you have.
You will be very pleased you brought in the professionals to create your new custom designed work space.
Flexi can bring your vision to life with custom design second to none. Their state-of-the-art 3D design software will help to create your custom design right in front of your eyes.
It is the experience and extensive industry knowledge of the designers that makes a Flexi office a space of beauty and success.
You will love the design they create, you will get an immediate, on the spot quote.
They understand that people are busy, they care about your time and appreciate that your work space can't wait forever.
If you need:
1.On the spot design with a completed quote on the day
2.Timeframe for production
3.Date for installation
Then speak to one of their industry experienced designers to find out how they can create a custom design that exceeds your expectations.
Contact Flexi Custom Offices today on (08) 9301 4200 to arrange your free design consultation.
March 23, 2017