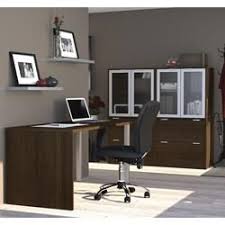 How does every business in Perth, need a custom office? Well for a start every business is different and will need an operations centre that is designed to be functional as well as practical.
If you are serious about giving your business in Perth the very best chance for success, then you need to put in the time, effort and resources necessary to build a strong foundation from where it can grow.
All business owners need to be recognised as successful if they want people to take them seriously and to deal with them, after all nobody wants to deal with a failure.
A great place to start is with the office, this is where most of your business will stem from and it is where customers and clients will come to see you, and this is where your image will need to reflect that you are successful.
Whether you are working from a commercial building or running your enterprise from home, your office needs provide a comfortable and practical work space where your daily routines, and business operations are streamlined to assist in optimal productivity.
Flexi Perth Custom Office Design For Working Smarter
Flexi have been creating and installing very impressive custom office spaces in Perth for many years, with many very satisfied customers throughout Western Australia.
The team at Flexi not only design, build and install custom office furniture, but they also provide an excellent on site consultation service. This free service includes a visit from the design team to your place of work or your home, where your work space is accurately measured.
They will sit with you discussing what it is that you actually need for the smooth running of your daily work as well as share their vast knowledge and experience in innovative design ideas to help you get the very best out of your working space.
You will be impressed with the 3D computer software that will show you what your office will look like, and if you want to change anything right there and then, you can with the click of a mouse or the tap of a fingertip.
How easy is that, once you have chosen your new office design, the team will do the rest, will minimal interruption to your routine.
Your new professional, custom designed office will be a wise business investment, and set you up for success.
The team at Flexi understand that their customers are busy people. They care about your time and appreciate that your work space can't wait forever.
That is why they will give you:
On the spot design with a completed quote on the day
Timeframe for production
Date for installation
Speak to one of their experienced designers to find out how they can create a custom office design that exceeds your expectations and will be delivered on time and on budget.
Contact Flexi custom Offices on (08) 9301 4200 to arrange your free design consultation.
April 27, 2018