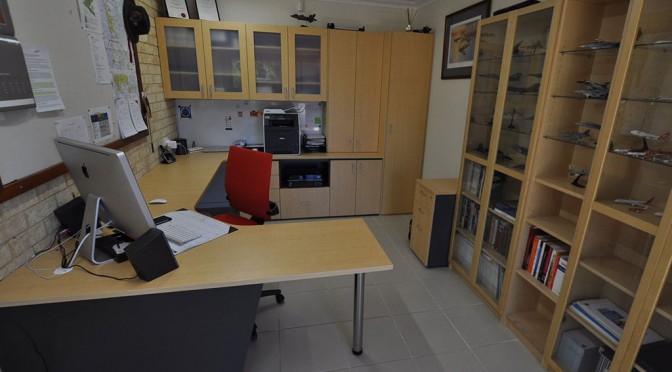 The home office is an essential part of every home in Perth. Whether you work from home or not.
Apart from those people who need to actually run their business from an office in their homes, there are several other very good reasons to have a separate room designated for running the household accounts and keeping documents, receipts, the computer, fax, printer and so on.
Home Office For Busy People In Perth
With such a fast paced lifestyle modern families do not have a lot of time to waste when it comes closer to tax time.
You need to be able to have all your important tax related documentation and information kept together for quick reference.
It is the same for your insurance policies, birth certificates, marriage certificates, immunisation records. These important documents need to be kept safe, secure and accessible when needed.
It can be so frustrating when someone announces that they need photo ID for something and 100 points to verify something else and then you can't remember what safe place you have put all those papers.
The most efficient storage options to keep documents safe and within easy access is to have a lockable filing cabinet for your document storage.
Multi Purpose Home Office
The multi purpose room is exactly what your family needs.
You will have a designated room to keep your filing cabinet desk and chair so that you can pay bills, complete paperwork and talk privately on the phone. For those in the family who have homework they have a quiet room away from the other family members.
This is the ideal place to have a full height bookcase or shelving for storage. This is an easy storage option to keep all those items that everyone seems to have trouble finding. Things such as scissors, paper, pens, correction pens and staplers can have a home in a box sitting on the office bookcase instead.
This office/study can also be used as a library. We all know that it is one of the rules in a library , is to be quiet. So you can put a sign on the wall that reads "shshshsh", and instantly your home office doubles as your library.
It will be a very welcome retreat when you want to get away from the sound of the television droning, kids squawking and the dog barking. Enjoy some time out, grab a cuppa and a book, magazine,sudoku or your mobile phone and head for the serenity of your library.
If you would like to know how to get started with your new home office or library, contact the team at Flexi in Perth on (08) 9301 4200.
March 16, 2017