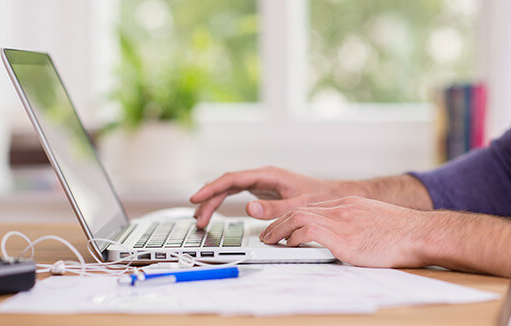 Get Your Home Office Designs Right
The home office is fast becoming one of the most important rooms in the family residence today. This can be largely attributed to the amount of electronic and technical equipment available today for various media communications.
Most houses today have internet, desk top computer, lap top, I pad, note pads, printer, fax, scanner etc etc.
Everyone needs to be using at least one of these on a daily basis. The kids will be wanting to print out their homework, mum needs to scan and print the recipe she just found on line, dad really needs to print out the forms he just received via email, teenage daughter is skyping the new boyfriend and oh dear…who used up all the printer paper and ink for making those coloured birthday invitations and so on and so on.
It is very clear that for anyone who needs to work from their residences, that they need a designated lockable space that is specifically designed for their business and then another study nook for everyone else to access for their various needs.
Flexi home office designs can custom build a compact computer and small storage furniture station using the space of a linen cupboard. This station would keep unwanted visitors out of the office and solve the problem of disappearing office stationary.
Reasons Why The Right Home Office Designs Will Impact Your Work
Put you into the right frame of mind to work in
Separate your personal living space from your work life
Organised work space with private client file storage furniture
Privacy for business meetings or customer service
Lockable room for security
Home Office Designs For The Student
If you need a designated quiet work space for someone who is studying or doing a project, the student needs to be able to concentrate and get inspiration without being disturbed by the rest of the household. You need a home office including a lockable door, a desk with drawers to keep safe any memory sticks or other "borrowable" items, storage shelves, good lighting, power outlet close to where electronic equipment is and good ventilation.
All of the home office designs mentioned above can be a reality with the quick conversion of a spare room into a study.
Flexi Home Office Ideas
If you do not have a spare room and are wondering what other home office designs are available to you, give the team at Flexi Home Office Designs in Perth a call.
Flexi are the experts in home office designs and will be happy to chat to you about your home office needs. Their professional team will come to your home and look at what areas in your home you may have that could be easily converted to include a home office or study nook area.
Home Office Designs For All Budgets
Flexi Home Office Designs in Perth, have several home office options for all budgets.
Flexi designers have been working with astute office clientele since the turn of the century.
The team at Flexi Home Office Designs have decades of experience designing, building and installing home offices. They understand the complexities of designing today's needs while keeping in mind the technological advances of tomorrow.
Contact Flexi today on (08) 9301 4200 and find out why some of Perth's best business minds choose Flexi.
September 20, 2016