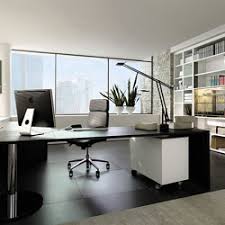 Running a business from home is becoming more and more common practice, however to be successful in this venture, as a business owner you need to invest in the work space needed, so that a professional image is presented to your prospective customers and clients.
For those of you who are planning to run your business from home, it is always a good idea to chat to your local council planning officer about any permits or approval you may need.
Generally home-based businesses are usually categorised as a:
home office
home occupation
home business
The definition of each category will be in your local council town planning scheme.
Your accountant will be able to give you helpful information on any tax deductions you may be able to claim when setting up your home office in Perth.
Tax implications for home-based businesses may include:
a proportion of your electricity, gas or phone bills
a proportion of rent, mortgage, interest, rates, insurance etc
office furniture or equipment
You can also find out about eligibility and what you can claim by visiting the Australian Tax Office website.
So if you are serious about running a successful enterprise from your home, start out with a great working environment which has everything you need to streamline your day to day operations and get the most out of each working day.
Flexi Home Office Furniture Design
If you are not sure about what you need in the way of home office furniture, or how to set out your office space, you can easily contact the team at Flexi who have been designing professional home offices for nearly 20 years.
They are well experienced, and are able to come up with the most impressive furniture ideas for your exact needs.
With their profound understanding of how to get the most use out of any space, they will be able to create a very practical, useable and comfortable work area for your business as well as an attractive and impressive space for you to meet with your clients. Your clients will be impressed with your professional office and see you as a successful business owner.
See for yourself how Flexi help to promote your home business with a professional finish that will impress.
For your free consultation contact us to make an appointment with one of our team today on (08) 9301 4200.
September 27, 2018