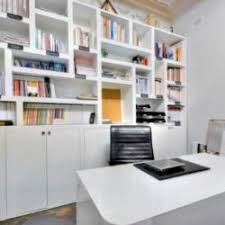 Do you need a home office in your Perth residence? Where would you put it?
These are some of the questions that people ask themselves when trying to decide if they would use a home office when they are retired.
As the children start to grow up and leave the family home and you are looking at retirement from your full time job, you may start to wonder if the house is now too big for you.
You may consider the idea of "down sizing", a term that the real estate people like to use to make it sound attractive to you, for them to sell your property.
In actual fact you may not need to "down size" at all, it could just be that you need to re purpose the bedrooms.
There are so many ways to re purpose a bedroom that is no longer needed.
One guest room is all you need, after all, you are not a hotel.
You have the option of a designated room for sewing, hobbies, library, gym and even a rumpus room for when the grand children are visiting.
Depending on where the unused bedrooms are located in the house, the one closest to the front entrance will make an excellent home office.
So there you go, you may not think you need a office, however if you have bills to pay, personal documents and paperwork to keep secure as well as fax machine, printer, computer, landline etc etc, then yes you do need a home office.
Your Home Office In Perth Will Keep You Organised
It does not take much to imagine how organised you will be if all your paperwork, bills, documentation and communication systems are all together in the one room designated as the office.
With the right office furniture and storage systems you will always be able to find your household accounting paraphernalia quickly and easily.
Now is the perfect time to chat to the experts in office design about transforming an unused bedroom in your home into a practical and functional space which you will use regularly.
You will wonder how you ever managed things before without a home office.
Here at Flexi in Perth, our office design team are waiting to show you how easy it is to create an awesome office space in your current home, so there is no need to "down size" when you can "optimise" what you already have.
Think about the money you save on the associated real estate selling costs and spend a fraction of it on a practical new home office.
For your free consultation contact us to make an appointment with one of our team today on (08) 9301 4200.
January 25, 2018