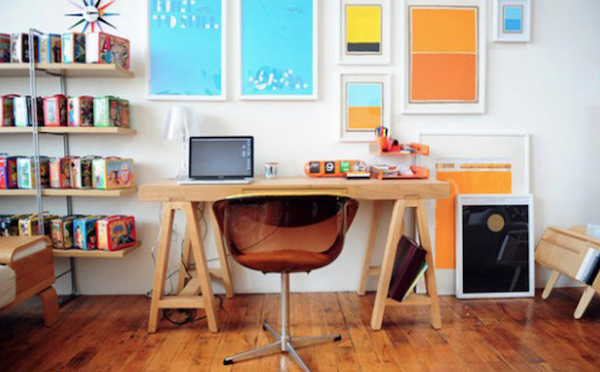 The modern Perth residence now needs a designated multi purpose space
Whether it is to be used as the computer area, a study, work space or somewhere the kids to do their homework away from the distractions of the TV. Maybe you use the spaces to store all the household accounts and things that do not really have a particular place to go?
Today the home office design ideas have become increasingly important to many families. In the past, a Perth residential office wasn't rated high on our wish list, because who works at home?
Today, there is an increasing number of people who are realising that lifestyle and quality of life are more important than the rat race. People are changing their priorities, and either starting their own residential based business or working remotely for an employer.
The Home Office In Perth
Working on the kitchen bench or in the family room with a laptop on your knee is not the best idea for the home office. You to create a designated lockable workspace where you can be left alone to work. You also need plenty of office furniture for storage in a work area.
Your Perth office would be ideally located at the front of your residence so that your clients can come and go without walking through the rest of the residence.
Another good location is at the back of your property, if there is another entrance at the rear that doesn't involve clients walking through your house. If you have the space on your property, you can erect a separate building for your office.
Another home office idea is to convert the garage into an office if you have alternate parking. If done well, you can convert any area of your home into a home office. It is important to consider how your clients will enter and leave the office without disturbing the privacy of your residence.family home.
If you don't have clients visiting, then any room that can be easily converted into your home office is suitable. Always remember that you really want the office design to have a door that can be closed to reduce noise levels and office storage furniture keep the children from tampering with or drawing all over your business documents.
Flexi home office ideas in Perth will ensure your new Perth home office is well organised.
Settle down and enjoy your perfect lifestyle, knowing that you no longer have that long commute to work and you can spend more quality time with your family.
For more information on our Perth home office designs, call Flexi Home Offices on 08 9301 4200 or complete our online enquiry form.
November 3, 2016