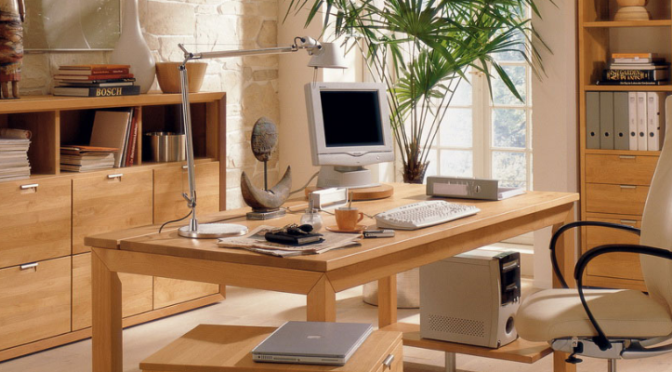 Home Office For The Online Business
When you have an online business, you really need to look for home office ideas that work well for you and your family style of living. Balancing your laptop on the kitchen bench is not the way to run an online business, because you need peace and quiet away from the family to really focus on building your business.
Three Home Office Conversion Options
Three of the best office space ideas revolve around converting an unused guest room or bedroom into an office, refitting the garage so you can work from home or even building a separate office on the property, if there is room on your plot.
Out of all of these home office ideas, the most practical is to convert the garage into your business space. This is because the garage has direct access onto the driveway and if you have customers, they can walk straight into your office without going through the family home.
4 Home Office Design Ideas
Here are 4 ideas for converting your garage into your new home office.
Home Office Flooring Space Ideas :

Just in case you want to undo your conversion and park your car in your garage again, it might be best to polish the concrete slab, as this looks fabulous and is easy to keep clean. You can also lay an epoxy coat over the slab, which is another option that gives the floor a smooth finish (easy for your computer chair to roll over). This is one of the best home office ideas for a professional finish to your new office space.

Ideas For Home Office Space Insulation:

Don't just cover the walls with plasterboard or simply paint the walls. Consider whether it will be too hot in summer and too cold in winter and then install the appropriate insulation to the walls. If you want to leave an exterior brick wall exposed as a design feature, then just be sure that you won't regret this decision in the winter.

Home Office Space Power Point Ideas:

One of the most ignored home office requirements is to add more power points in your new office space. Most garages have at least one power point, but for safety and practicality, you might need to add more power points. With one or more computers, a printer, desk phone set and possibly other electrical equipment in your new office, it will look more professional to have sufficient power points, rather than using multiple adapters.

Home Office Space Design Ideas And Lighting:

Depending on your needs, you will certainly need some good overhead lighting and most probably task lighting as well. Consider where your computer desk will be located and make sure that you have good lighting in front of the computer, not at your back. Working in your shadow will soon become frustrating, so make sure that you organise the lighting before moving in.
For expert home office ideas and installations, call the professionals at Flexi Offices on 08 9301 4200 or complete our online enquiry form.
August 18, 2016