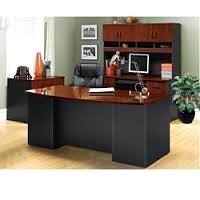 The home office in Perth is fast becoming standard in family homes throughout Western Australia.
It is not just about working from your residence anymore, it is about running the household in a smart organised manner.
We all have bills to pay and accounts to keep on top of.
We all know that when tax time comes around every year we need to be able to find all our statements and receipts.
For those of us who are organised, we will have a designated place for these documents and of course it will make things so much quicker and easier for us to get our tax returns sorted.
The home office is the perfect place for all our important documentation, receipts and personal papers to be filed and stored for future reference.
The days of the shoebox or the expanding file on the top shelf in our wardrobe is long gone.
A lot of our documentation is now in our computers along with email receipts and invoices that may need to be printed out at a later date.
The Old Study Is Now The Modern Home Office Perth
It is very easy to organise a home office in your residence.
The perfect solution is to re purpose the spare bedroom or maybe you are not really using the theatre room at the front of the house.
Whichever room you designate for your home office, make sure that you can lock the door.
This is essential when you have children in your home.
Often children do not recognise boundaries in the home, and find their way into rooms that have lots of fun things to play with.
It is not just the children who will wander into the home office to look for things.
The home office often has the computer, fax machine, stationery, pens, and so on.
The smart home office will have storage furniture for the needs of all the family.
There should be lockable storage for important documentation, personal papers, birth certificates, passports etc as well as shelving and drawers for the family requirements.
The home office is a great place for students to do their homework in peace away from the noise of the rest of the family and television.
When there is a designated room for students to do their homework, they can leave it spread out on the home office desk while having dinner etc, without having to pack it all up to make room at the dinner table at meal times.
Make it easy on yourself, contact the team at Flexi Home Offices Perth, and speak to one of the team about a free home visit to look at your options for a very smart home office makeover.
Call us on (08) 9301 4200.
July 4, 2017