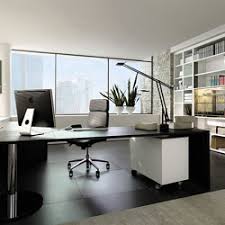 Why are more people working from home offices in Perth?
Well for a start, the term "Workplace" could be a variety of places, including a designated space in a person's private home. It is common for some employees to work mainly from home offices and communicate with the company by email and telephone.
The rise in popularity of remote working, has seen companies adapting their management methods accordingly.
10 Reasons Why People You Work From Home Offices
Having control over the working day schedule
Incorporate time for parenting
Pursuit of personal interests
Save money on travelling expenses
Work at your own pace
Control the hours you choose to work
Tax benefits for work related office expenses including power and communications
Control over the clothes you choose to wear while working
You are your own boss
No bullies
Custom Designed Home offices In Perth
To have a successful business run from your home, your office will need to be comfortable and practical, allowing you to optimise productivity.
Ideas for a comfortable and practical work space include:
A private room with a lockable door
Sufficient amount of space for your furniture and storage cabinets
Correct size desk and ergonomic chair
Consider some open shelving and storage cupboards
The best type of flooring for an office in Perth is tiles or timber, as this makes it very easy to wheel your computer chairs on
Ample good lighting and ventilation
Keep all electronic equipment together close to the power outlets to avoid extension cords trailing across the floor
Lockable filing cabinets are a must for the secure of clients personal details and projects
If you have customers or clients visiting you at your office, then you may need a nice area with comfortable seating and a small coffee table.
Easy access to fresh water or coffee/tea making facilities
Flexi home offices and office furniture, are the customer's choice when it comes to quality craftsmanship and outstanding service, both before and after the project is completed.
Flexi customers can expect:
On time delivery and installation
The ability to set work within their own budget
Quality workmanship
Professional standards
Friendly and courteous staff
Experienced office designers who listen and create the ideal solution for your unique needs
Colour and style choices that will compliment your residence
Qualified tradespeople who are respectful of your property
If you are ready to design the perfect Perth home office for your business, then contact the team at Flexi on 08 9301 4200 and chat about how they will design the perfect office for your business.
January 9, 2019