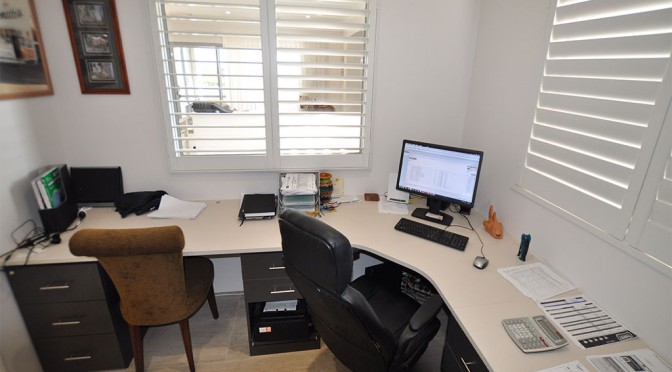 A custom office is becoming more and more essential for many business people, because most of us spend more waking hours in our offices than in any other room of our house. When you run your business from home, whether this is full or part time, you really need a space that is comfortable and works well for your needs.
This is why a custom office space is so essential, because designing your office space is critical to your productivity and to the success of your business. Your office presents yourself and your business to the world, therefore it needs to be functional and stylish, both supporting and promoting your business image and your brand.
You can imagine (or are currently experiencing) the problems inherent in trying to run your business from a laptop balanced on your knee in the kitchen or even trying to squeeze yourself into the home study that is regularly taken over by the kids.
Flexi offices are experts in designing a custom office space
When you need a custom office space, don't go it alone and try to DIY it yourself. This is the time to call in the experts at Flexi Offices, because we can design, build and install your perfect custom office for you without all of the fuss and stress of a DIY project.
Once we have an understanding of the space and your needs, as well as the size of the area, we can design you a functional, stylish and custom office for your business. After all, we have been designing beautiful, functional home offices since the turn of the century and we know what it takes to design the perfect office.
One of the reasons that we are so popular is because we actually listen to our customers and we give them exactly what they want. We take the time to really listen to you, to what you say and to what you don't say, so that we are on the same page and have a clear idea of the type of office you need.
Then we combine all of your wishes with our extensive knowledge of functionality, style and ergonomics, add a little magic and create a custom office, specifically suited to your business needs. All of our office designs are truly one of a kind, there is not a single cookie cutter, flat pack in sight.
At Flexi Offices, we employ master craftsmen to design and manufacture all of our office furniture, so you can be assured of a first class result, every single time.  So if you want a custom office to represent your brand, call us at Flexi Offices on 08 9301 4200 or complete our online enquiry form.
July 6, 2016