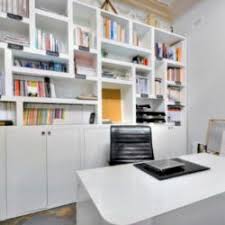 Whatever you choose to call it, a study or a home office, that multi purpose room in your home is always re inventing itself.
When dad needs to make those important calls, or mum needs to do online shopping or the kids need to do research for school projects, the very useful home office provides a designated area for writing desks, computer stations, document storage, electronic devices and stationery items.
What used to be the spare room with a few pieces of old hand-me-down furniture, bookcases, storage cupboards and a couple of big pictures on the walls is now more of a multi-functional room in our modern homes.
Home Offices For Running Your Business
Maybe now you should relook at your study area and see if you can put together a list of what you need in a custom designed area to suit your specific work and storage needs.
When you are running your own business, you really do need a dedicated area, so you can keep your family life and your business life separate.
With some clever design ideas, you may be able to separate home and business stations in your home office. Lockable cabinets are perfect for storing private documentation and business papers.
The team from Flexi will come to your home and look at the area that will become your new home office, study area.
You will be impressed with just how innovative their design ideas are, and how they can create your perfect solution for your home office and study needs.
A professional office with ample storage solutions is important to your business, so talking to the experts here at Flexi Home Offices is a sound business decision.
The team at Flexi can design and install a home office that suits your budget and gives you everything you need to run your business from home as well as provide a study area for the students, you may even prefer to consider computer nooks in other parts of your home for the kids to do their homework.
Maybe a dedicated space in the rumpus room or the kid's rooms would be a clever option for your family?
Contact the design team at Flexi Home offices on 08 9301 4200, and arrange a free home consultation.
June 26, 2019