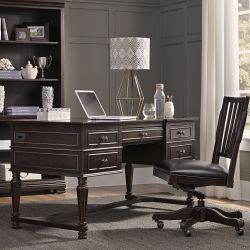 The room that you spend working each day in needs to be practical, comfortable and streamlined for optimal performance and because we all have different requirements with our business, a custom office is the smart way to go.
You need to know exactly what you need in way of furniture and storage solutions.
The Home Custom Office
When you are working from your home there are several things that you will need to take into account including:
You will need an office that is away from the rest of the family living areas, ideally situated at the front of your home close entrance when your work involves client meetings or customer visits.
You will need to have the right furniture and file storage.
Lockable filing cabinets.
Electrical equipment should be close to the power outlets to avoid tripping over extension cords that are stretched across the floor.
Having your office desk near to the window will make use of natural light and ventilation.
You will need good lighting over your work desk and an adjustable office chair allowing you to adjust the height to fit you is essential for your comfort and well being.
It is essential to have a lockable door for privacy and security for client records.
The Professional Custom Office
Your ideal professional office also has the same basic criteria as for your home office, however there may be a need for some extra custom designed and built furniture such as:
An executive suite may need a sitting area for entertaining a client or for a business meeting.
A viewing area for videos and projector images.
Cabinets that hide a bar fridge and drinks cabinet as well as a tea/ coffee making area.
Comfortable, well sized adjustable ergonomic chair to keep your posture in check, will see you avoid an aching back.
Appropriate storage furniture for your equipment and client files.
Tall shelving with lockable cupboards underneath.
Power outlets close to the electrical equipment to avoid extension cords laying across the floor.
The Flexi Custom Office
Contact the experts in custom office design and discuss your requirements with the team that will actually design and build your furniture.
One of your smartest investments you can make is your office, take your business to the next level with a clear statement that you are a professional.
No matter what your needs are, our professional team here at Flexi will design and create the perfect custom office and storage solutions for you, keeping within your budget.
Whether you need a quality basic home office or an executive designer office with all the bells and whistles, Flexi have got you covered and at an affordable and competitive price.
Come in and meet the team at Flexi Custom Offices to discuss your ideas or contact them for more information about a free quote service.
Please contact us on 08 9301 4200
December 7, 2017