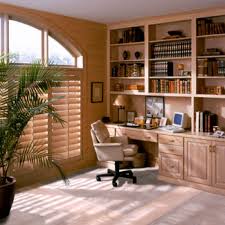 If you are looking for home office ideas but don't know where to start, take some time to write down what you would love to have in your ideal office to create an enjoyable workplace, and then a separate list for what you must have in your office to maximise your productivity.
These two lists are the first building blocks you will need to start your journey on achieving the perfect home office for your particular needs.
Your next building block should be contacting the team at Flexi, these trusted professionals are well known for their premium quality workmanship and unsurpassed customer service.
Flexi custom home and commercial office specialists will be able to put your mind at ease and demonstrate to you just how easy and effective it is to have your ideal office created for you in a timely manner and on budget.
Flexi Home Office Ideas
A well constructed, cleverly thought out office at home with smart, functional home office ideas will give you the psychological divider that is so important when moving from 'home' to 'work'.
Smart, practical home office style ideas can make an enormous difference to work productivity and flexibility in your work and family lifestyle.
An office at home is a much used and busy area in the home, therefore any refitting , improvements or custom office furniture installations need to be done with as little disruption as possible.
The team at Flexi have devised a simple way to install your ideal office space with as little interruption to your day and productivity as possible.
What To Expect From A Flexi Home Office
For your ideal home office, contact design team from Flexi and make an appointment with them for a free personal consultation in your own home.
During this consultation you will be able to refer to your written wish lists and discuss your needs for a practical home office that meets all of your expectations and more, as well as get a quote and confirmed installation date.
You will be impressed with how easy it is from start to finish, the Flexi team can have your office installed, complete with chair, desk and shelves that you need to keep you organised and working productively.
Do yourself a big favour and contact the professional team at Flexi today on (08) 9301 4200 and make an appointment.
October 20, 2018