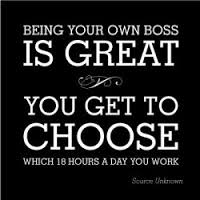 Cleverly designed, custom office spaces present a professional image to our business clients and in today's market, we need to do all we can to further our business. Whether you work from an office at your residence or have a rented office space, the design of your office can present the right image to customers.
Nothing beats having a custom office that is designed to suit all of our particular needs.
A Custom Office To Meet Your Needs
Whether you run a business from your private residence or have your own office space in a large building. The one important fact is that your office needs to be designed to suit your needs.
If you require open office shelving, lockable storage units, multiple working stations or a customer waiting area, then a custom office design will give you exactly what you need.
Do not settle for mismatched office furniture when our craftsmen can create custom designed office furniture to meet your requirements.
Your custom office should be a comfortable working space as you work in your office all day.
When customers come to your office, whether this is your residential office or a rented office space, your office needs to make a great impression.
A smart custom office that reflects your brand is such an important component for your success.
Improve Productivity With A Flexi Custom Office
When your office is designed around the way you work and you have everything you need is within easy reach, you will work more comfortably.
Practicality and functionality are both very important factors and the best way to achieve this is to have a custom office space.
So when you are ready to increase your productivity, call Flexi Custom Offices on 08 9301 4200 or complete our online enquiry form and we will design a custom office that suits your needs perfectly.
Whether you want an office with high end finishes or a more budget conscious design, we can create the designs on our laptop, making it so much easier for you to visualise the space before making your final decision. We can add shelving or multiple computer stations. You can have a large desk with plenty of work space or a small computer station with more space for cabinetry or seating for your clients.
Whatever you need in your custom office space, we can design, making your working day so much easier and more comfortable. More than 50% of our custom is repeat or referral work. Contact us on (08) 9301 4200 and find out why.
By meeting with you in your work space we can measure and design on the spot. As you see your vision come to life you can make adjustments and alterations, making the most of the experience and knowledge of our designer.
Our designer will suggest combinations and solutions from our Flexi custom office range that will resolve challenges in practical ways. See how a different shape or layout could dramatically impact movement around your custom office.
Benefit from our experience and all that we have learned designing custom work spaces for discerning Perth customers since the turn of the century.
For more information on our custom office designs, call Flexi Home
Offices on 08 9301 4200 or complete our online enquiry form.
January 31, 2017