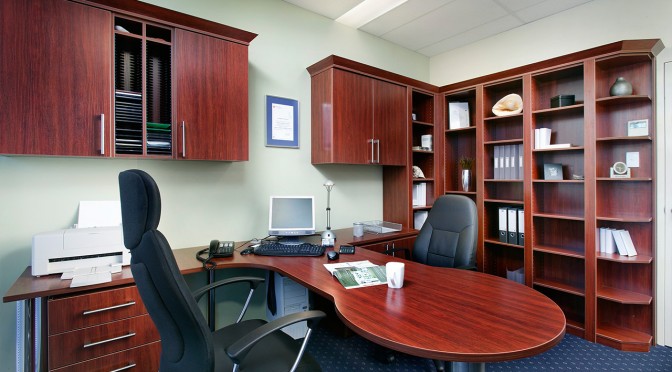 A home office isn't just suitable for executives who need to keep in touch with their business and clients, the private home office Perth is also appropriate for retirees as well.
If you are retiring from full-time work, it doesn't mean that you are retiring from life!
There are so many reasons why a private working space and storage is a great idea for people who are ready to retire, but still need to keep themselves busy and organised.
The Home office Perth Is Ideal For Those Who Are Working Part-time From Their Private Residences.
There are a lot of people who are approaching retirement age and might cut back to part-time working from home.
Sometimes, business owners prefer to hire a manager instead of running the business themselves.
They still need to stay on top of the managerial and decisions and future focus of their business, which can be easily done remotely from elsewhere.
When you have your own designated private office, you can separate your business time from your family time and have storage for all of your business paraphernalia.
Start A Home Based Business And Supplement Your Income
Have you thought about starting your own small business?
You might prefer working as a freelance consultant or you might do something based on your passions or hobbies.
A private room with plenty of storage space in Perth will provide you a designated office and storage space where you can focus on your new venture and then close the door at the end of the day.
Keep Everything Organised In Your Private Home Office Perth
A dedicated room in Perth helps you to keep all of your bills and computer equipment safe and in one place.
It is not a good idea to have computers that are fitted into the kitchen or family room.
This is very tempting for the grandkids when they come to visit.
When you have a separate room with a door that can be closed, you will keep your grandkids away from your computer, paper, scissors and anything else that they think looks interesting to play with.
Flexi Home Office Perth For THe Home Office You Deserve
At Flexi Offices, we have been designing, building and installing beautifully functional custom offices since the turn of the century.
We take the time to really listen to our customers and that's why we are able to combine all of your wishes with our extensive knowledge of functionality and ergonomics to create offices that are truly one of a kind.
At Flexi we design custom offices that work with you.
Your customised Flexi office is:
Made to measure
Built to compliment your specific working style and business storage needs
Designed to incorporate everything you need
Beautiful to look at but designed for business success
For a custom designed and built office in WA, contact Flexi Home Offices on 08 9301 4200 or complete our online enquiry form and we will arrange a time for a free home visit.
May 10, 2017