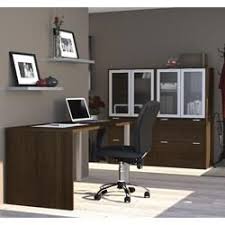 When considering how a custom office in Perth can help streamline your business, it is important to understand that your office plays a major role in how much you can achieve in your working day.
It does not matter whether your business is little more than a hobby or if you have a large company with several staff, when it comes to business productivity, most people will spend a significant amount of their working day in an office environment and therefore getting the work space right is critical to productivity and success.
It is well known that your office presents an image of you and your business to the world.
Your image will make a huge difference to how prospective customers and clients feel about dealing with you. Your work place needs to be both functional and beautiful – supporting your business and your brand.
The fact is that if you are serious about the impression you want your business to portray to prospective customer, you need to invest in a custom office space that reflects your brand and products in a successful image. Customers in Perth want to deal with successful and popular businesses in Western Australia.
Flexi Custom Office Design Perth
Here at Flexi in Perth, we have been designing, building and installing beautifully functional custom offices since the turn of the century. Our professional team has more than 60 years combined experience in designing custom offices.
We will meet you onsite and spend time listening to your valuable input and discuss what you expect to achieve from having a custom built office created specifically to your their needs, therefore we are able to combine all of your wishes with our extensive knowledge of functionality and ergonomics to create a custom office that is truly one of a kind.
Deciding to invest in a custom office will enhance your whole experience in your work place as well as assist you in streamlining your daily work productivity.
When you deal with our professional team from Flexi, you can be assured that every step of the way is carefully planned and detailed so as to be a stress free process for you and your business.
Here at Flexi we design offices that work with you to ensure your custom work space is:
Made to measure
Built to compliment your specific working style and business needs
Designed to incorporate everything you need in your office
Beautiful to look at but designed for work success
Speak to one of our industry experienced designers for more information on how we can create a custom office design that exceeds your expectations and will be delivered on time and on budget.
For more information phone us today on (08) 9301 4200 to arrange your free design consultation.
March 15, 2018