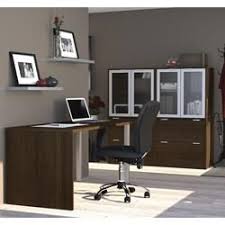 For those of you in Perth who are semi retired, you would surely benefit with the addition of a home office.
Having a designated office in your home with some suitable storage units, filing cabinets, desk and chair, will provide you with the ideal privacy and security for keep all your personal documentation, private correspondences and communication systems.
Most of us now have phones, faxes, scanners, computers, document shredders and so forth.
This paraphernalia needs to be keep together in the same area for convenience as well as security.
Some of us just want to keep the grandkid "out" to prevent items going missing or drawn on.
How much gax paper can one child go through, making all those fabulous artist pieces that need to be displayed on the fridge for all to see.
And oh dear me, when puss wants to play with anything on your desk, especially those little memory sticks, be warned that you might never see it again, It really is true about what the cat does while you are away!
A Perth residential office is a great idea, because whether you work from home or not, having a room with the right furniture and storage space where you can be assured of peace and quiet is a bonus. You can have time in your office to surf the net, answer emails, pay bills, and watch TV.
Enjoy Your Day With A Flexi Home Office In Perth
Depending on your budget, there is, the team at Flexi can design and create the perfect solution for your personal needs.
A custom made office with office furniture in Perth does not need to be expensive.
The very modest "Organiser" from Flexi 's home office range, looks so much better than an odd assortment of flat pack cupboards or a collection of mismatched office furniture.
When most people deck out their office they tend to repurpose furniture from other areas in their home and then buy a few flat packs as well.
The result is an office which doesn't look well designed, doesn't match your style or decor and isn't necessarily functional.
You will add value to your home when you choose to have the experts from Flexi design and install your own custom office that will look a million bucks, and streamline your household accounting as well as provide an excellent place to work uninterrupted.
For made to order home offices in Perth, contact Flexi Home Offices on 08 9301 4200 or complete our online enquiry form and we will arrange a time for a home visit.
March 31, 2018