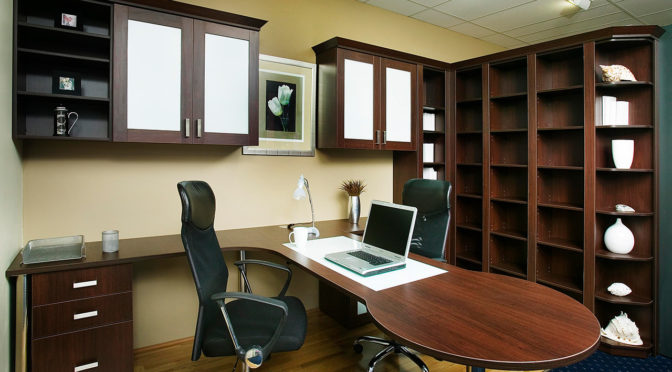 Office injury
It is estimated that workplace injuries in Australia cost more than $60 billion per year. Many people assume that injuries only occur to those whose jobs involve manual labour, however there is a wide variety of injuries that can occur to office workers, many of which can be avoided by having a correctly set up workstation. So for those of you in Perth who run an office and cannot afford to lose any time to injury, here are some tips on how to set up an ergonomically correct office in Perth.
Invest in a decent chair.
When purchasing an office chair in Perth, there are a few things to take into consideration:
Does it conform to Australian Standard AS/NZS 4438 (Height-adjustable swivel chairs)?
Is it height adjustable?
Does the backrest adjust separately to provide lumbar support?
Does it have a "waterfall" front?
Is the seat of the chair short enough to allow full back support, without the front edge pushing on the backs of your legs?
Ensure there is adequate lighting.
Eye strain is a common complaint amongst office workers and one of the joys of having an office, is that you can make all the necessary changes to the lighting you like. The desk area should be well lit, with minimal shadows but the light source should be out of your line of sight. If you can't amend the overhead lights, invest in some good quality desk lamps, with light shades that cover the bulb.
If you have good natural light flow in your study utilise this but invest in some quality curtains to avoid glare and reflections when needed.
Adjust your monitor height.
Desks are generally a standard height, so your monitor may not be at the correct height for you. Invest in a monitor riser or arm to adjust the height of your monitor to be at eye level. Having your monitor or screen at the correct level can decrease the chance of eye and neck strain.
Get the correct layout for your desk space.
When setting up your office desk, think of your work area in zones. Zone 1 is closest to where you'll be sitting, Zone 2 is at arms reach and Zone 3 is beyond this. All the items you use frequently belong in Zone 1. This includes your mouse, keypad, pens etc. Zone 2 is for items that are used on a semi-regular basis, such as your telephone, stapler and hole punch. Zone 3 is for items that you don't use often. This may be your printer, laminator or fax machine.
By separating your office into Zones, you can avoid any excessive stretching and assist in maintaining correct posture whilst you work.
Take regular breaks.
Every hour or so, take a short 2 minute break and walk away from your desk. Stretch your legs, roll your neck and relax your eyes. Not only will your muscles love you for it, you'll also feel more refreshed and increase your productivity.
To get your dream home office Perth style talk to us!
September 21, 2015