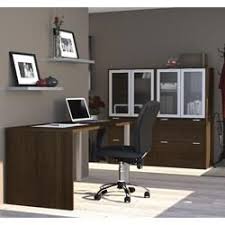 Why do we need a custom office in Perth? Often when people say they have been working in their office all day, it can easily mean their office in the home or at their place of work outside the family home.
These days many of us work from our homes, and what once was the home study has now become the all important home office.
For those of us who do spend our working hours in a designated work space in our homes, it is important that our work space is practical and comfortable.
A well designed custom office will provide a smart working space with plenty of practical storage solutions for all the paraphernalia required as well as comfortable office furniture including desk, filing cabinets, shelving, chairs and seating for clients.
Flexi Custom Office Designers
The design team at Flexi are designers who think differently, offering innovative and practical solutions to meet the most challenging of office design, whether residential or corporate.
Find out how Flexi can bring your vision to life with a custom office design second to none, with their state-of-the-art 3D design software. They will be able to create your unique work space right in front of your eyes.
The experience, services and extensive industry knowledge of their designers, are what makes a Flexi office a space of beauty and success.
More than 50% of their business is repeat or referral work in Australia.
The custom office design team at Flexi will take the time to really listen to their customers. This is how they are able to combine all of your wishes with their extensive knowledge of functionality and ergonomics to create a custom office that is truly one of a kind and perfect for your specific needs.
What you can expect from a Flexi custom office includes:
On the spot design with a completed quote on the day
Made to measure
Built to compliment your specific working style and business needs
Designed to incorporate everything you need in your office
Beautiful to look at but designed for work success
Quality materials and fittings
Timeframe for production
Installation date
Ongoing customer service
Speak to one of their industry experienced designers to find out how the team at Flexi can create a custom design that exceeds your expectations, delivered on time and on budget.
Contact Flexi Offices on (08) 9301 4200 and find out why.
December 11, 2018