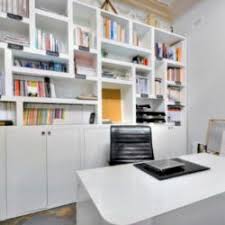 There is an increasing trend in Perth for people to work from home. Some people work for themselves at home, while others have flexible work conditions where they can work remotely.  Consequently it has become more important for Perth homeowners to add a home office to their Perth home.  Not only does a home office improve work productivity, it can also increase the value of the home.
1. More productive
Most people that invest in a new home office are amazed by the difference in their productivity!  A new home office is the perfect way for people to create a space that works for them.  People find that the right workspace can actually improve productivity.
2. Increase the value of the home
Adding a home office to a Perth home is an affordable investment that will likely increase the value of the home.  Most Perth people have a need for a home office.  Whether they study, have children studying, or work from home, there's usually always a need for a home office.
3. Financial incentives
Yes, there can be financial benefits to running a business from a home office. Perth business owners can benefit from  lower overhead costs by working from home. Renting an office space, buying office equipment and supplies all adds up!  People can save a considerable amount of money by working from a home office which they can then put back into their business.  Another financial incentive to working from a home office is that some business owners may be able to claim office expenses as tax deductions.  Business owners may be able to claim things such as cleaning expenses, phone and internet, office equipment and running costs such as electricity, heating or cooling.
4. Better quality of life
A home office allows many Perth people to work from home.  Many people either work for themselves or have the option to work remotely which generally provides a better quality of life. Not only can people avoid the daily commute to work, they can also spend more time with their family and enjoy a more flexible work lifestyle.  Everyone hates fighting the morning traffic, trying to find a car park and making it on time to work.  People that work from home don't need to worry about this.
Flexi Home Offices in Perth design and build beautifully functional home offices for Perth homes.  They can transform a workspace to improve productivity and complement the way people work.  They provide a professional, high-quality service that Perth people can rely on.  Contact the professional, friendly team at Flexi Home Offices today.
June 15, 2018