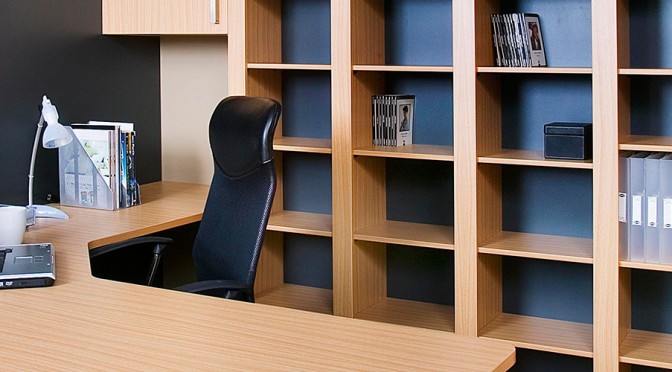 Retired And Still Need An Office?
In Australia, it is becoming increasingly popular for people to retire early and to continue working from home in one capacity or another. This is where a Perth home office becomes invaluable, because it gives you a dedicated office storage space for your work and an office  door you can close at the end of the working day.
What usually happens is that you decide to retire and then become bored and this boredom leads to a business idea and then before you know it – you need a Perth home office.
As we all know, retirement in Perth provides us with a lot of time to fill and for many people this becomes the perfect time to set up a home business, helping to bring in a few more dollars. It's not only the extra income however, which compels people to start a home business in their retirement, it is having the time to explore new or even old interests that fires them.
3 Benefits Of A Perth Home Office For The Semi-Retired Business Person
First of all you have a separate room at home with office storage space and with a lockable door. This is really important when you have young grandkids because they always like to explore your home, open drawers, turn on laptops, play with the phone and just make a happy nuisance of themselves when they visit you.
A lockable Perth home office is also a great place for storage of any fragile or breakable office items away from the grandkids, because you can have customised office shelving with glass doors built to display all of your treasures and keep them safe. Not forgetting to keep your fax, printer, and other valuable office equipment away from sticky little fingers. You need suitable office storage for all your important papers and files. You need office storage for the project you are working on. You need a private office for those important phone calls.
You can even give the dog or cat a rest from the grandkids when they visit, and leave them safely in the office until the coast is clear.
Second, you have the office space to focus on your work. When you work from home it is important that you have a dedicated home office in Perth, where you won't become easily distracted. Just using your laptop in the kitchen or on the dining room table tends to fracture your concentration, causing you to lose focus easily. This is also a problem if there are other people in the house, because they tend to forget that you are working and keep interrupting you.
Third, you can shut the office door at the end of the day. This is an important part of your work day – being able to shut the door of your office and focus on family life. Most of us do this at the end of the working day, because we work elsewhere, but when you work from a home office it is not so easy to do.
So if you are semi-retired and need a home office in Perth, contact Flexi Home Offices on 08 9301 4200 or complete our online enquiry form and we will arrange a time for a home visit.
January 7, 2016